ewogICJpMThuLnNpdnVuYXZpZ2FhdGlvIiA6ICJTaWRlIG5hdmlnYXRpb24iLAogICJlbGVtZW50X21vZGUiIDogIiIsCiAgImVsZW1lbnQiIDogInZ2ay9zaXNhbHRvbmF2aWdhYXRpbyIsCiAgImVsZW1lbnQuY29tcG9uZW50IiA6ICJ0cnVlIiwKICAiZWxlbWVudF9wYXRoIiA6ICJ2dmsvc2lzYWx0b25hdmlnYWF0aW8iLAogICJlbGVtZW50LjYiIDogImZhbHNlIiwKICAiZWxlbWVudC41IiA6ICJmYWxzZSIsCiAgImkxOG4uYWxhdmFsaWtrbyIgOiAiU2lkZSBtZW51IiwKICAic2VjdGlvbiIgOiAiZGVmYXVsdCIsCiAgImVsZW1lbnQucHVibGljbGluayIgOiAiLzIwMjIvZWxlbWVudC5odG1sLnN0eCIsCiAgImltcG9ydHBhdGgiIDogIi93ZWJjb21wb25lbnRzL3Z2ay9zaXNhbHRvbmF2aWdhYXRpbyIsCiAgIlVJRCIgOiAiaWRZUGw4akU0d08iLAogICJjc3MiIDogImNzcy9zaXNhbHRvbmF2aWdhYXRpby5jc3MiLAogICJkYXRhX2xpc3RlbmVycyIgOiAidnZrL3Npc2FsdG9uYXZpZ2FhdGlvIiwKICAiY2xhc3MiIDogInNpc2FsdG9uYXZpZ2FhdGlvIGQtbm9uZSBkLWxnLWJsb2NrIiwKICAiY2FyZGNoYW5uZWwiIDogInB1YmxpYyIsCiAgIkNVUlJFTlRQQVRIIiA6ICIvdnZrL3Npc2FsdG9uYXZpZ2FhdGlvL3Z2ay9zaXNhbHRvbmF2aWdhYXRpby8iLAogICJ1cmxleGVjdXRlcGF0aCIgOiAiL2NoYW5uZWxzL3B1YmxpYy93d3cvdnZrMjAyMi9lbi9pbmRleC9sdDNzakowV3kvMDVRVjFxZVVtIiwKICAiZWxlbWVudC5saW5rIiA6ICIvZWxlbWVudC5odG1sLnN0eCIsCiAgInNraW4iIDogInNpc2FsdG9uYXZpZ2FhdGlvLmh0bWwiLAogICJlbGVtZW50LmxvYWQiIDogInNlcnZlciIsCiAgImNoYW5uZWwubGFuZ3VhZ2UiIDogImVuIiwKICAiSU5TVEFOQ0VJRCIgOiAiWVBsNlhEcnIyIiwKICAiZWxlbWVudC5tb2RlIiA6ICJlbGVtZW50IiwKICAiZWxlbWVudC5sYW5ndWFnZSIgOiAiZmkiLAogICJpMThuLmJhc2UiIDogInZ2ay9zaXNhbHRvbmF2aWdhYXRpbyIsCiAgImVsZW1lbnQucGF0aCIgOiAidnZrL3Npc2FsdG9uYXZpZ2FhdGlvIiwKICAicHVibGljdXJsIiA6ICIvMjAyMi9lbGVtZW50Lmh0bWwuc3R4IiwKICAic2VydmljZS5uYXZpanVsa2Fpc3UiIDogInZ2ay9hbGluYXZpcGFpdml0eXMiLAogICJlZGl0dXJsIiA6ICIvYmluL2dldC92ZWQvZ25Ebk1HdXQyLmduRVVvQnhMWS5DcHh5ZVRMNVkiLAogICIiIDogIiIsCiAgInZpZXd1cmwiIDogIi9iaW4vZ2V0L3ZpZC9nbkRuTUd1dDIuZ25FVW9CeExZLkNweHllVEw1WSIsCiAgIkdVSUQiIDogIiIKfQ==
IQM prepares for a quantum leap
The Finnish startup IQM provides on-premises quantum computers for its customers. Intellectual property protection helps the company find funding and ensures future revenues.

In Finland, Aalto University and VTT have collaborated in quantum technology for decades. In 2018, four scientists founded IQM Quantum Computers (IQM) to build commercially feasible quantum computers. While continuing collaboration with VTT and Aalto in research and education, IQM has developed into a company with over 230 employees in Finland and abroad.
Disruptive quantum applications are on their way
"IQM has grown quite independent. We have, for example, opened our state-of-the-art fabrication facility here in Espoo to produce our quantum processors. As part of our global strategy, we intend to expand the fabrication lines", says Dr. Kuan Yen Tan, Co-founder and Chief Technology Officer of IQM.
IQM's customers are mainly data or research centres using quantum computers for accelerating their computing power.
"They are preparing for the quantum supremacy. In the long run, we cannot know what application will win at first; it could be molecular simulation, machine learning, artificial intelligence ꟷ but it will be disruptive", Tan says.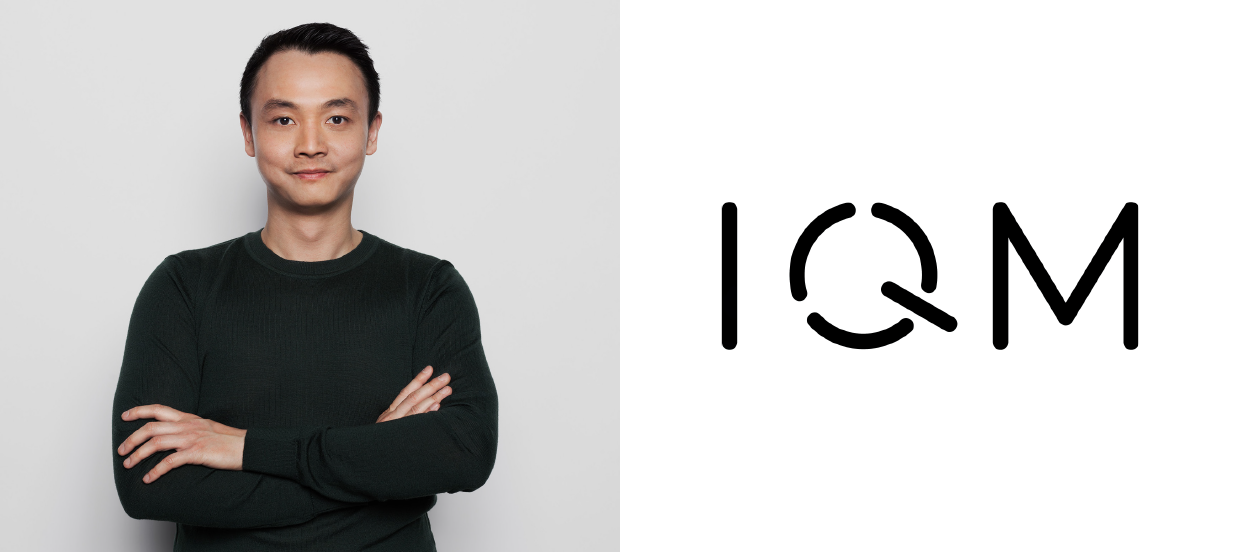 IP protection brings financing and future business leverage
A startup in a field of unprecedented technology needs substantial financing to get its business operational. IQM has received about EUR 200 million from private and public funding sources.
"Patenting has been one way of convincing potential investors", says Dr. Anna Vainio, IP Manager.
Tan admits that it required a new mindset to involve patenting in the innovation process. Jatta Toro, Head of IP, points out that intellectual property (IP) management should be considered as a whole.
They all agree that for a startup, it would be wise to invest in an IP expert at an early stage.
"It is necessary to understand how IP can support the business", Toro says.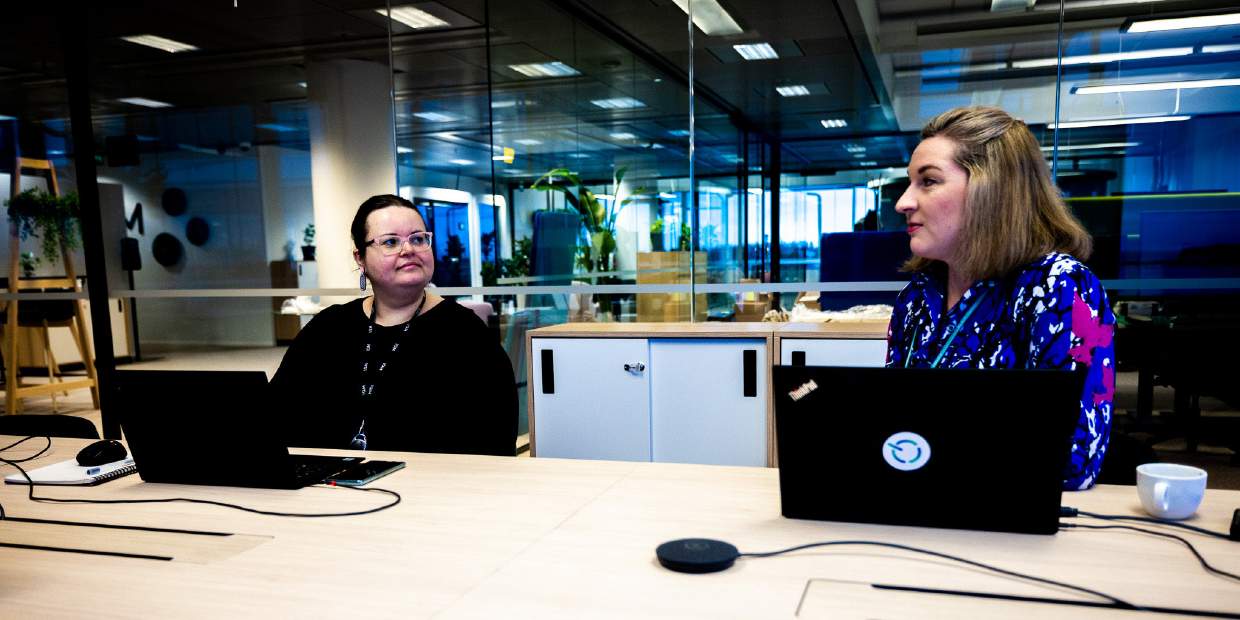 From June 2023 on, the unitary patent offers a cost-effective way to get a wide cover for an invention. Toro and Vainio remark, however, that European patents with unitary effect will be in force in Finland, which will affect IQM's freedom to operate. Furthermore, a patent can be invalidated at a stroke. IQM has recently filed several priority patent applications at PRH.
"Geographically, our patenting strategy is based on the relevant markets. As for the international procedure, filing a patent application gives us more time to see how valuable an invention is", Toro says.
Building its intellectual property (IP) portfolio, IQM aims at future technology licensing opportunities. The company is confident that the investments in IP will bring revenue and other business leverage. How various assets will be used depends on the IP strategy.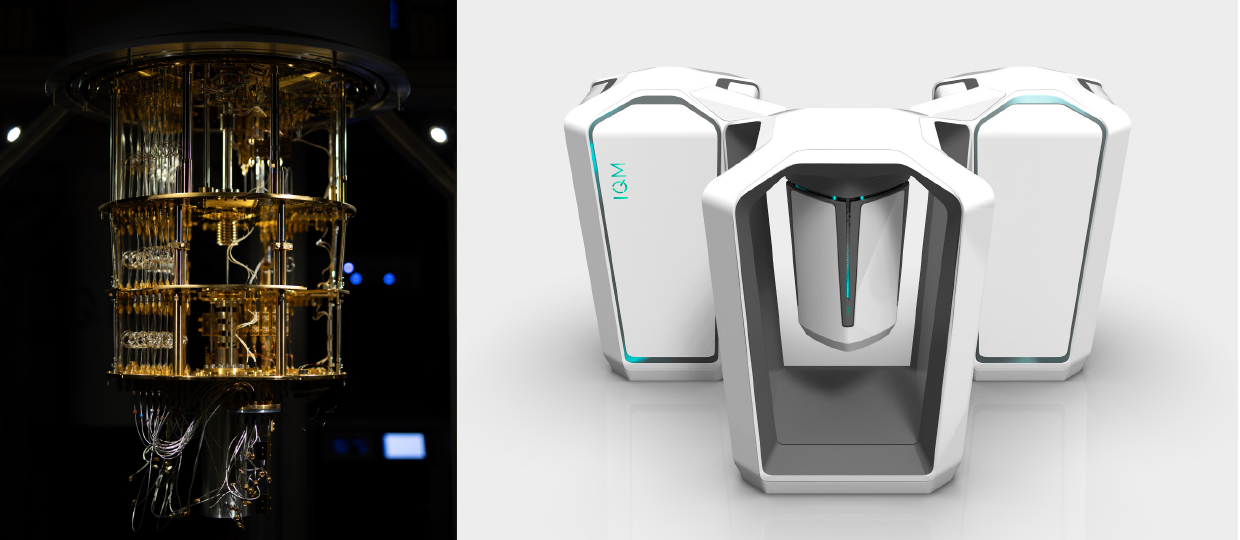 Quantum computers (QC) open up new horizons
While a computer, or each of its parallel processors, performs given tasks one at a time, the quantum processor inherently parallelizes the problem to find the solution.
The unit of information is a qubit.
The first 2-qubit computers were built in 1998.
Connecting a quantum computer with supercomputer can produce huge computing power without sacrificing on accuracy.
When the number of qubits surpasses 50, the quantum computer performance may exceed that of any supercomputer, thus achieving the so called "quantum supremacy".
To function properly, quantum computer requires a totally undisturbed environment, so far realized by a casing of extremely low temperature.
By 2024, IQM expects to present a 54-qubit device.
Text: Päivi Helander
Photos: IQM